Umbrella Canopies at Haughton Academy in Darlington
Posted on 20/11/2020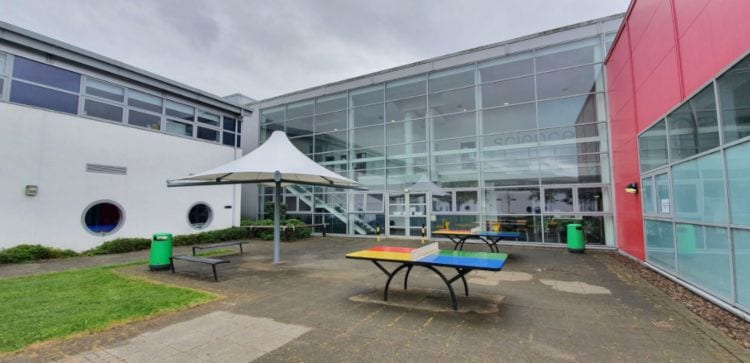 Located in Darlington, County Durham, Haughton Academy occupies a unique position as the secondary school at the heart of The Village Academy Trust.
What was the project?
The Village Academy Trust has a site dedicated to primary, special educational needs and high school pupils. The model allows children of all ages and abilities to access the campus's fabulous facilities.
As part of further improvement to the outdoor facilities at the secondary school, Haughton Academy came to A&S Landscape for assistance to install waterproof canopy umbrellas. The aim was to give the students a place for socialising and for dining outdoors. In answer to this brief, A&S Landscape installed two Maxima Umbrella™ canopies. The modern design of this great canopy looks fabulous and also provides practical waterproof and UV sun shelter.
To find out more about the umbrella canopies we installed at Haughton Academy, click here.