Ullesthorpe C of E Primary School in Leicester Brightens Playground
Posted on 06/12/2017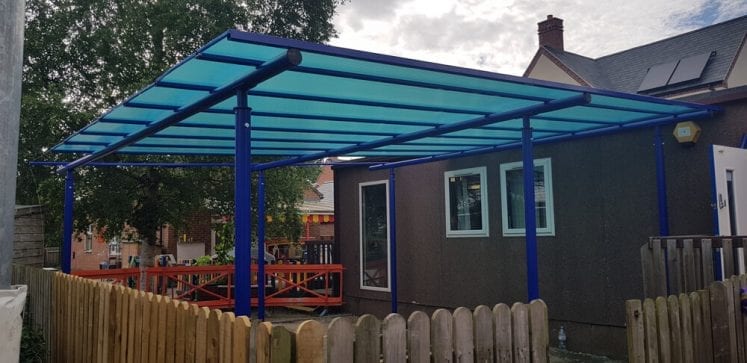 The children at Ullesthorpe C of E Primary School now have a lovely covered school canopy area in their playground. They have the option to take classes outside or just play and enjoy the space at break times.
Project – New school canopy at Ullesthorpe C of E Primary School in Leicester
Product – Motiva Linear
Requirement – Ullesthorpe C of E Primary School say it best themselves "We endeavour to provide our children with a broad range of learning opportunities throughout their time with us. Class-based activities are enhanced through the use of stimulating resources, our spacious outdoor environment, excursions to well-chosen destinations and residential visits."
It was this outdoor environment which they asked A&S Landscape to help develop. An area outside one of the classroom buildings was looking for some shade and shelter.