Straight Roof Shelter at Great Barr Medical Centre in Birmingham
Posted on 28/08/2020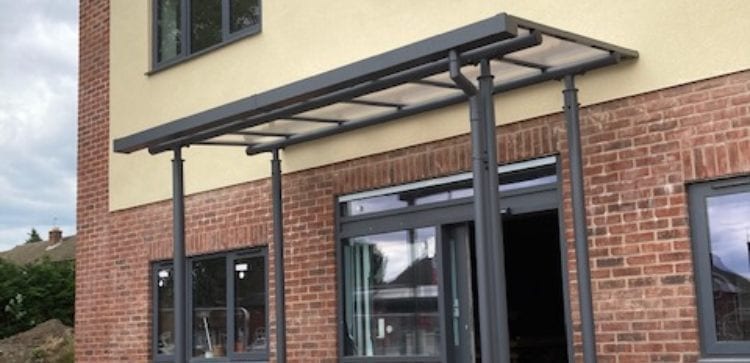 Great Barr Medical Centre was undergoing a series of refurbishments to further improve the site and the services on offer to the patients. Canopy experts, A&S Landscape, was asked to supply two entrance canopies which would work with the surrounding buildings.
What was the project?
To install two straight roof entrance canopies at the new Great Barr Medical Centre in Birmingham.
Which shelter did we use?
Our popular Motiva Linear™ design was deemed the most suitable for this project. The straight roof design makes this canopy very versatile, often being used to create a covered walkway, play shelter and in this case, an entrance canopy.