Shade Sails add Outside Space to Wirral Medical Centre
Posted on 06/05/2014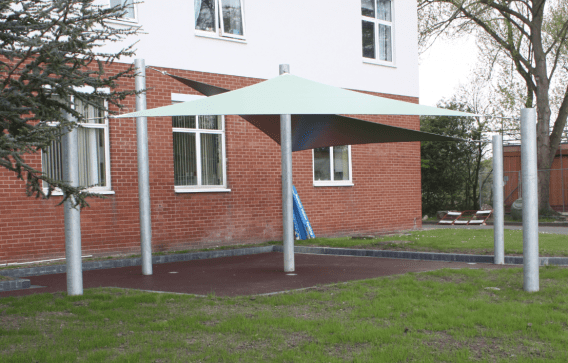 Three Maxima Shade Sails work in harmony at Clatterbridge Cancer Centre, offering effective cover from the rain, and direct sunlight, thanks to the long-lasting waterproof tensile fabric, which has been implemented here in a stylish mint green.
Project – Shade Sails – Clatterbridge Cancer Centre
Product – 3 x Maxima Sails
Requirement – It's amazing how much you realise the value of outdoor space when it's taken away. We crave it, we need it and, to be honest, we were designed to be outdoors.
So whenever a new building is erected, the health of its inhabitants will always be taken into account.