Shade Sail in Bury
Posted on 24/08/2017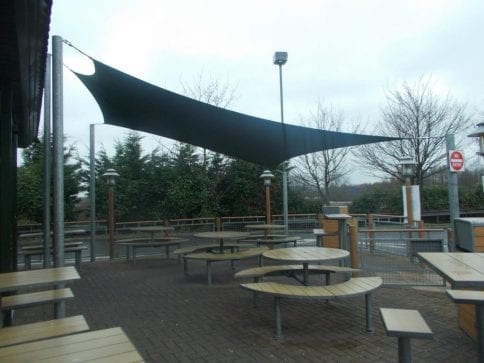 The result is a modern, sleek looking dining area, which provides welcome shade from UV rays on the hotter days of the year.
Project – Shade Sail covers seating area at McDonald's Restaurant
Product – Maxima Sail
Requirement – McDonald's feed 68 million people per day, which is 1% of the population! Amazing to think about the logistics of such a large operation. When McDonald's in Bury contacted A&S Landscape to discuss a shade sail to cover their seating area it was a pleasure to work with the team on a bespoke solution to suit the size and shape of their outdoor dining space.