Series of Outdoor Shelters in Dyfed
Posted on 02/01/2017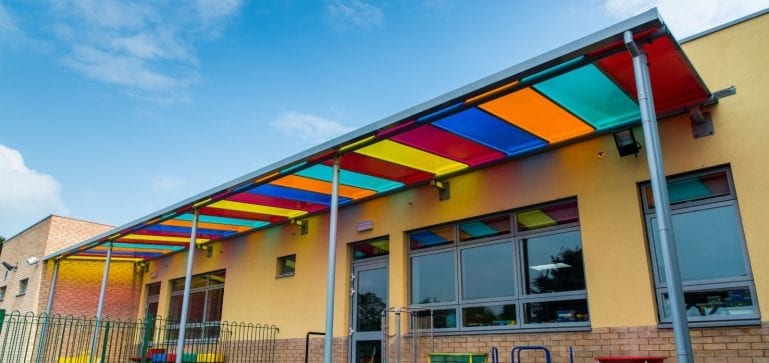 When the project contacted A&S Landscape to have some of our trademark Motiva Linear canopies installed as part of the build, we knew they were looking for something super.
Project – Motiva Linears used as part of a new 'super school' at Llandysul in Dyfed
Product – Motiva Linear
Requirement – When something is described as 'super' you know it's going to be good, it's going to be big and it's going to be something to be proud of. Llandysul School in Dyfed is comfortably the biggest ever building commissioned by Ceredigion Country Council and is classed as a 'super' school which will have pupils from 3 years old all the way up to 19.