Secure Buggy Shelter at Marsworth C of E Infant School in Hertfordshire
Posted on 31/07/2020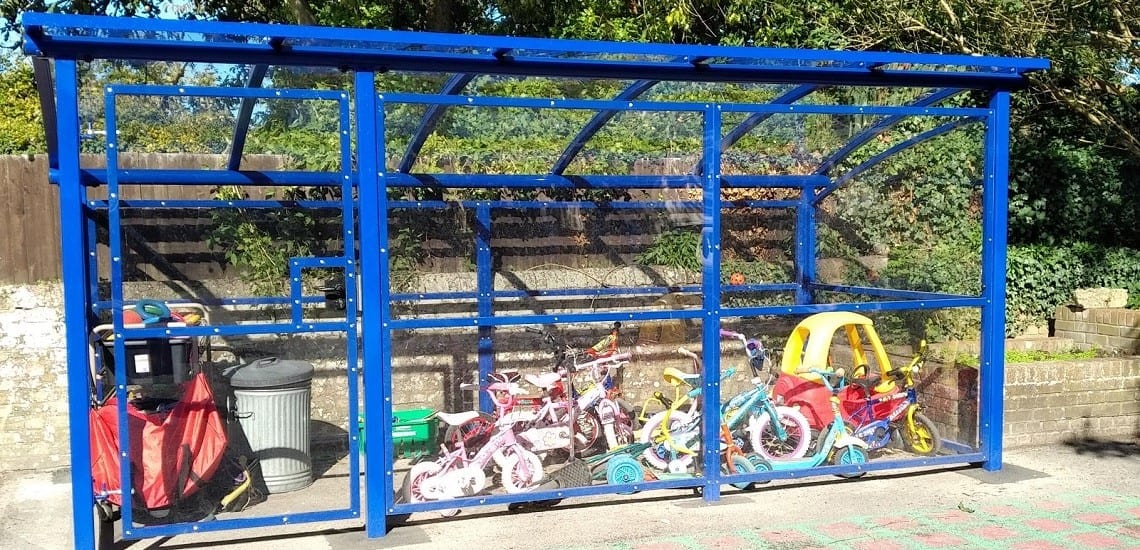 This small village school in Tring, Hertfordshire, has pupils from the age of three to seven, many of whom have a love of cycling! Marsworth C of E Infant School is situated in a quiet village location making the use of cycles for their young pupils a practical way of getting to and from school.
What Was The Project?
To add a practical shelter solution that enabled the safe storage of a range of bikes and prams.
What Was The Problem?
Being a small village school built nearly 180 years ago, there were no existing structures or spaces that delivered a secure and weather-proofed storage option at Marsworth C of E Infant School. But added to this was the fact that they really needed to look at storage solutions that would not only comfortably house bikes and scooters but buggies and prams too.