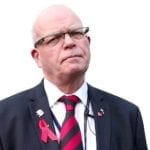 They took into consideration all of the practicalities that made the end product just what we wanted it to be.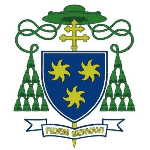 We would definitely use A&S Landscape again for any future work and we will be recommending them to other schools.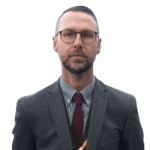 The way that A&S Landscape works meant the school were happy to have the work done during term-time.
Primary School Canopies
The importance of outdoor activity for primary school pupils cannot be understated. Outdoor play has a huge variety of benefits for primary school-age children, including improved physical health, but also improved confidence, peer-to-peer relationships, intellectual development and focus in class. When weather conditions are unpredictable, it becomes increasingly difficult to get pupils outside throughout the day, which is why outdoor coverings and canopies can make such a significant difference to an overall positive learning environment in primary schools.
At A&S Landscape, we are specialists in the education sector and have worked with a wide variety of primary schools to provide outdoor canopies that make sense for the way staff and pupils use the spaces available to them. We work closely with all of our clients to help design and build structural solutions that genuinely enhance the outdoor space available to them, while also taking into account the unique requirements that primary schools have in both the design and construction process.
What is a Primary School Canopy?
Primary schools use canopies in many different ways, most commonly as a playground shelter. This allows the pupils to play outdoors more regularly. A primary school canopy could also be used as an entrance canopy, cycle shelter and as an outdoor classroom. These canopies can be made in a range of bright and welcoming colours.
What are the benefits of primary school canopies?
It's no surprise that an increasing number of primary schools are installing canopies as there are many benefits to reap. Primary school shelters are a cost-effective way of creating more useable space and expanding the existing facilities on offer.
Our team are always on hand to help advise on the best options for schools when it comes to creating practical, dynamic and elegant outdoor spaces, and maximising the potential of your buildings for both staff and pupils. To find out more or get a price estimate, please get in touch on 01743 444100, or email us at [email protected].
Looking for a Quick Price?
Send us your email and an idea of your requirements and we'll get back to you with a quick price.
Learn More About Our Work With Primary School Canopies
Primary School Canopy Ideas
Look through some of our featured primary school projects
Ashbourne Hilltop Primary School in Derbyshire Add Enclosed Shelter
Rainbow Playground Canopy for Llandysul School in Wales
Ranvilles Infant School in Hampshire Add Multicoloured Playground Shelter
Crowmoor Primary School in Shropshire Install Curved Roof Canopy
Colourful Playground Canopies for Billing Brook School in Northampton
Old Dalby Primary School Install Playground Shelter in Melton Mowbray
Read our featured primary school canopy project
Mount Pleasant Primary School in West Yorkshire Adds a School Canopy

What was the project brief?
Mount Pleasant Primary School in Huddersfield recently undertook a complete rebuild of their school buildings. This exciting transformation was completed in September 2018, ready for the academic school year. The new state-of-the-art, top-notch educational facilities were sleek, smart and branded to school colours. However, the school knew that the new facilities were missing an essential element. The perfect environment they had sought out to achieve could only be completed with the addition of an ideal shelter. With the school adopting a high level of care to its students and their all-round development, a school canopy was, therefore, a necessity for the external environment.
With their vision in mind, they required the extensive expertise of a reliable and respectable business. They approached A&S Landscape to design, manufacture and install an efficient shelter, one that would be long-lasting, durable and high quality. In the design stage, it was important to consider the overall aesthetics of the school canopy, as it was required to be the ideal complement to the existing buildings. Being wall-mounted to an exterior wall, the building and shelter needed to blend as if it was just one structure. A high level of detail and accuracy was required from the early stages.
What was our school canopy solution?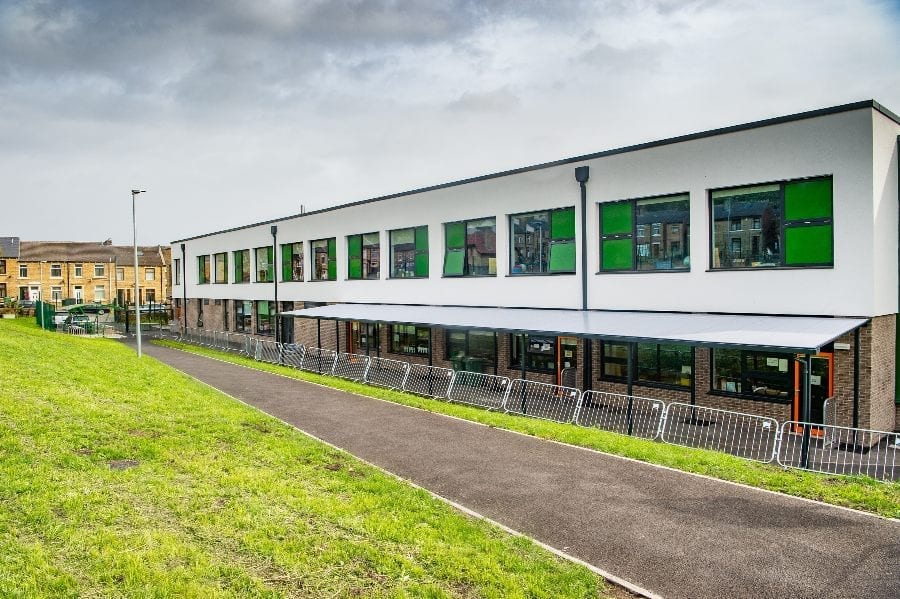 Our popular Motiva Linear™ shelter turned out to the best choice to reach the full potential of the school's specific requirements. There were two canopies installed altogether, to the chosen area of alongside one of the school buildings. With the steelwork finished in a stylish Anthracite Grey and the Dura-coat™ protective layer offers exceptional durability alongside a sleek and modern look. The school chose opal polycarbonate roofing which, during the summer months, offers some of the highest UV protection. With the linear roof elevated on the side that is attached to the exterior wall, the canopy effectively allows for water run-off. Needless to say that these types of shelter offer the best weather protection.
What was the result of their new school canopy?
Thanks to the addition of the canopy, there have been many practical benefits enjoyed, which have had a hugely positive impact on the children's daily routines at the school. As the school had wanted, the shelter is the ideal complement to the school building, adding the final touches to the outdoor spaces of the rebuilt primary school. At the same time, the shelters offer extremely high-quality protection from the weather for the pupils, staff and play equipment which is safely stored underneath. The covered area is sufficient for a number of other practical uses, the two canopies act as outdoor classrooms for teachers, the children can relax here during break times, and it also acts as a covered walkway when moving in-between buildings. It is safe to say that the school canopy has been warmly welcomed by everyone at the school.
Testimonial / Client Feedback
"We are very happy, it is being used well. It is a great investment and the early years children do a lot of outdoor teaching now!"
Primary School Teacher, Mount Pleasant Primary School
About the client
Mount Pleasant Primary School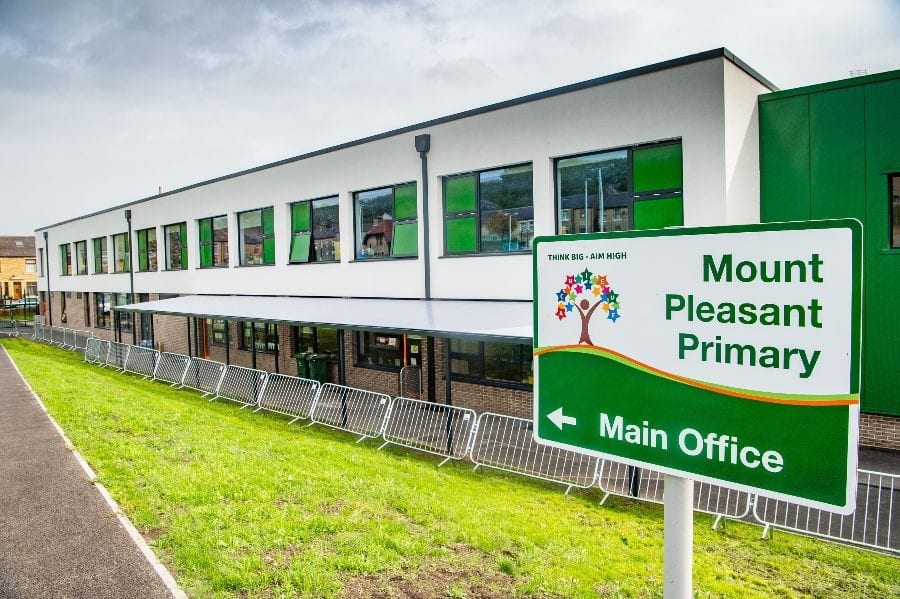 is located in Huddersfield, West Yorkshire. They believe that children should have no limits when it comes to their achievements, and the school fully support and encourage the lifelong learning of all their pupils. We were immensely impressed with the new education facilities and were pleased to be able to add a school canopy that we know will contribute highly to the 'no limits' and fantastic experience offered by the school.
How can a covered area be used as a teaching area?
An outdoor learning environment has repeatedly been praised as the ideal learning space. With an efficient shelter, outdoor teaching is able to take place all year, positively impacting a child's educational journey. Due to the sheer importance of being outside in childhood, there is a global campaign to get children to learn outdoors twice per year, but why just limit your outdoor venture to two days per year?
Outdoor learning spaces give rise to several educational opportunities to develop problem-solving skills, experience life outside the classroom, and experiment with new ideas and concepts. There are many educational opportunities to be had from being outdoors, and here are just a few ideas that you could try:
Stone painting
Nature-themed dress up
Storytelling
Practise mindfulness
Do some gardening
There are so many possibilities that allow a much more holistic approach in the early year settings.
How can A&S Landscape help you?
Our family-run business has been helping the education sector create their perfect balance with nature since 1976. We have installed cycle shelters, school shade sails, covered sports grounds, and a whole host of other canopies for various projects, all with the intention of helping to get children outside.
At the heart of what we do is our integrity and our uncomplicated manner in which we approach each project. We do not provide a predesigned canopy, instead, we will listen to your needs and give you all the options available to you, ensuring that we are informative, communicative and approachable throughout.
It's why we are the popular choice for canopy expertise, and we have branched out to other sectors including healthcare, hospitality and commercial sites. Whatever your requirements, don't hesitate to discuss your cover solution. Get in touch with our friendly team on 01743 444100 or at [email protected].

Mount Pleasant Primary School Before and After
Primary School Canopy Ideas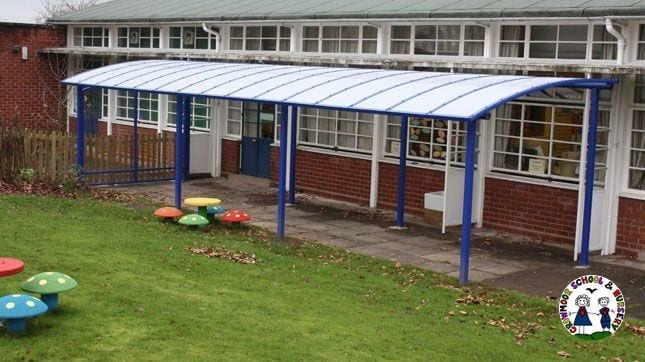 Many thanks for the excellent work, as always the installation team were very professional.
Headteacher - Crowmoor Primary School
View Project
Check out some of our recently completed primary school projects
Straight Roof Shelter Designed for Lakelands Primary School in Essex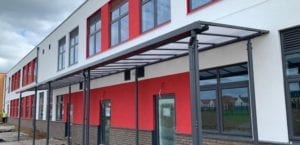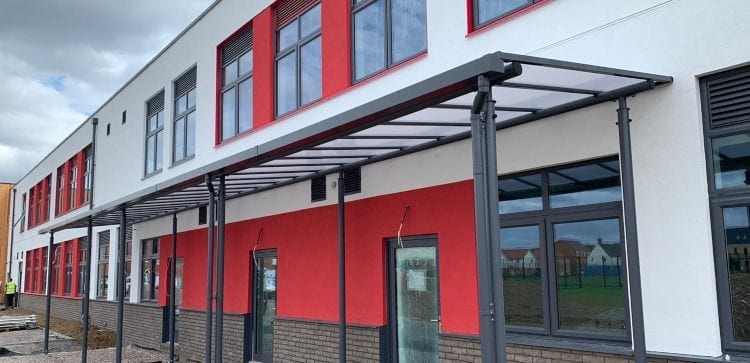 Lakelands Primary School is a brand-new school which recently opened in September 2020. To help the site reach its full potential, it was decided to include a playground canopy in the plans. A&S Landscape was asked to manufacture and install a straight roof shelter, for which we opted for our popular Motiva Linear™ product. Now the school has officially opened, the lucky pupils get to enjoy all of the new facilities, including our play area shelter. It's so important for young children to spend quality time outside in the fresh air as it can aid their physical, emotional and cognitive development. That's why it's great that this school has invested in their outdoor space from day one so that the children can play outdoors all year round. Read more about the straight roof shelter we made for Lakelands Primary School.
Marsworth C Of E Infant School in Hertfordshire Add Cycle Storage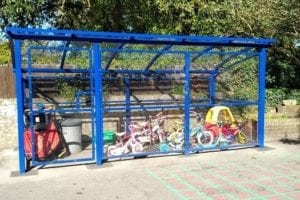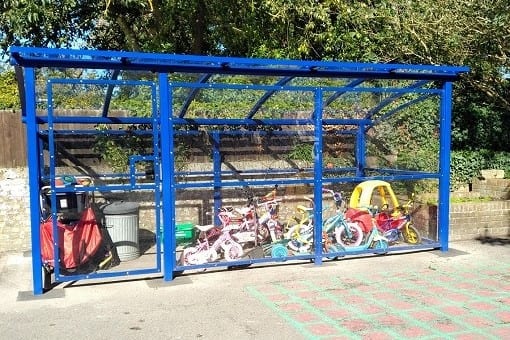 It's so important to encourage pupils to cycle to school and take up a healthy and active lifestyle. One great way of achieving this is to install a secure and covered shelter for bicycles, scooters and prams which is exactly what Marsworth C Of E Infant School did. We installed a Cyclo Buggy™ shelter at this fantastic school, complete with side panels and a lockable door. Although this product is typically used to store pushchairs, this school has utilised the space as an area for a range of bikes, toys and trikes. Not only will this provide a great place to keep bikes during the day, but it can also save storage space inside the school too. Click here to find out more about the bike shelter we designed for Marsworth C Of E Infant School.
Play Area Canopy Designed for Inverbrothock Primary School in Arbroath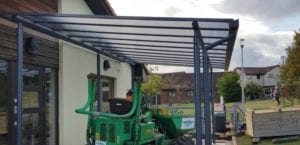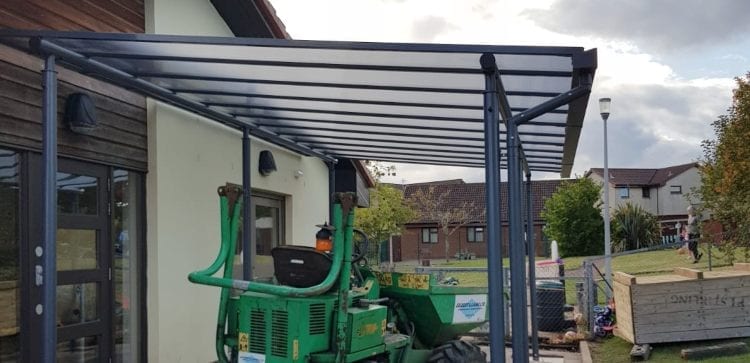 Set in the picturesque town of Arbroath in Scotland, Inverbrothock Primary School was looking to add some shelter to their playground. This would allow the pupils to play outdoors more regularly throughout the terms, as often poor weather would force them to stay inside during their breaks. Luckily the school found playground canopy experts A&S Landscape, who designed, manufactured and installed a high-quality shelter. A Motiva Linear™ straight roof canopy was selected, complete with Slate Grey coloured steelwork. The covered space can now be used during break times, as well as lessons as the teachers won't have to contend with the weather forecast. What a great way to encourage the pupils to engage with their surroundings and explore the world around them. Learn more about the shelter we made for Inverbrothock Primary School here.
Kegworth Primary School in Derby Add Multicoloured Polycarbonate Roof Canopy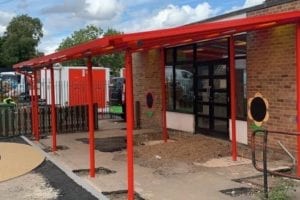 Our design team love the opportunity to propose a brightly coloured primary school canopy because we know the finished product always looks fantastic. So when Kegworth Primary School got in touch to add some shade to their playground, we knew that we could really make a difference to the area. We installed a Motiva Linear™ straight roof canopy, featuring red coloured steelwork. But the real showstopper is the multicoloured polycarbonate roof design, creating a stunning rainbow effect. The pupils now have a sheltered area to use when they want to cover from the weather, and the space has been given a real pop of colour! It's a great way to stimulate the children's imagination and encourage them to play outdoors. Keep reading about the colourful roof canopy we designed for Kegworth Primary School.
Red Frame Shelter Made for Brinsworth Manor Infant School in Rotherham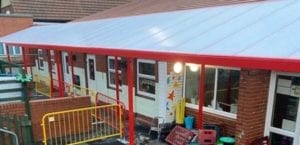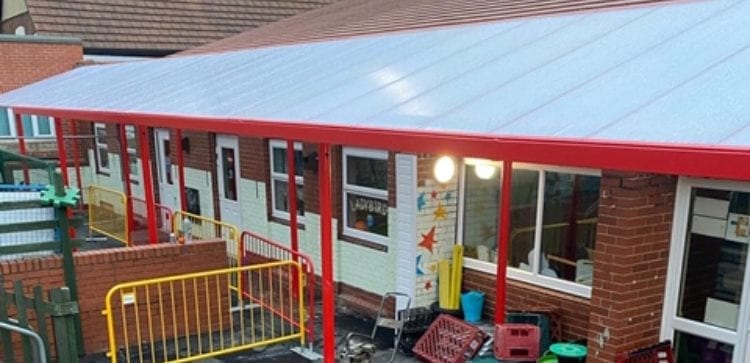 Brinsworth Manor Infant School had a lovely play area which the pupils enjoyed using during their break times. But when the weather conditions were poor, the children would be stuck inside the classrooms and lose the opportunity to let off some steam. To counter this issue, the school got in touch with primary school canopy experts A&S Landscape. Our expert team worked closely with the staff to create a straight roof shelter design which would cover plenty of the playground. As a final touch, the structure was finished with a red coloured steel frame which matches the school's logo. So come rain or shine, the pupils can get outside and play in the fresh air thanks to the new canopy. Find out more about the shelter we made for Brinsworth Manor Infant School here.
How Primary Schools Use Our Canopies
Our range of canopies and shelters can be used for a wide range of applications. From a secure shelter for bikes and buggies, to creating a sheltered dining space. Another popular use of our shelters is to create an outdoor classroom, allowing the children to learn in a different and engaging environment.
Learn why the outside is important to young children's development
Transcript
Prof, Helen Bilton (Professor of Outdoor Learning University of Reading):
Children don't necessarily learn easily within the confines of four walls in the ceiling, especially if they're young. And yet there still is an assumption that learning can only happen at desks and in a classroom. And this is where outdoor learning is most closely related to meeting the needs and development of young children.
My research helps educators understand children's development and how to provide for that development outside, typically the link between physical and cognitive development.
My research also shows how to organise and manage the outdoor learning environment to enable young children to learn effectively, but also easily. For example, by creating a workshop environment using loose parts such as carpet squares, logs and material. They can enable young children to experiment as designers, inventors and creators.
The most important mindset change to ensure outdoors works well, is to view in an out as one complete environment, not two separate spaces.
If you'd like to learn more about how schools can create enabling outdoor environments so children learn easily and effectively, see details of my book publications and website in the video description below.
Read about some more of our recently finished canopies at primary schools in the UK
Milking Bank Primary School Add Cantilever Canopy in Dudley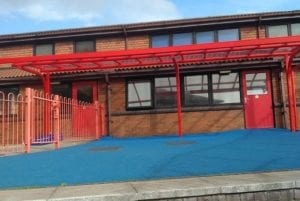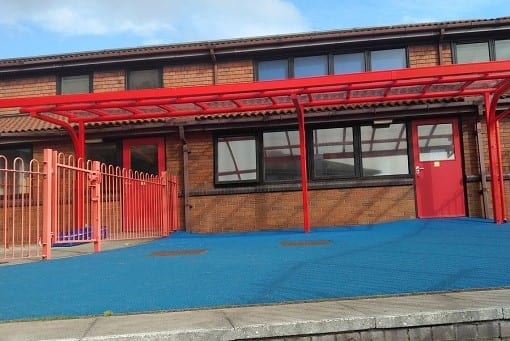 Milking Bank Primary School had identified a need for a shelter on their site as the pupils would often miss out on enjoying their playtimes outside due to the poor weather conditions. Shelter specialists A&S Landscape worked with the school to design a play area cover that would meet not only their requirements but also their budget. We decided to install our Motiva Cantilever™ as the positioning of the uprights works perfectly against the school building, avoiding the windows and doors. Complete in a smart red colour, the framework of the canopy matches the existing fixtures around the site making it look as though the shelter has always been there. The teachers can now utilise the covered space as an outdoor classroom without having to worry about the weather forecast. Learn more about the cantilever shelter we designed for Milking Bank Primary School here on our projects page.
New Curved Roof Canopy for Christ Church C of E Junior School in Ramsgate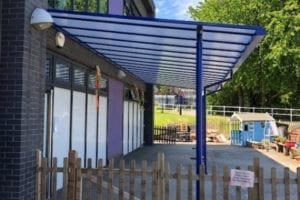 Christ Church C of E Junior School got in touch with school canopy experts A&S Landscape to replace an old canopy they had on-site. They knew first-hand how much use the pupils got out of the existing shelter and so it was important to the staff that it was replaced. Our design team suggested that we install our popular Motiva Duo™ curved roof model, complete with an Opal polycarbonate roof and Ultramarine Blue steelwork. The finished canopy looks fantastic on the playing field and the pupils love to play under the cover during their breaks. The school was also thrilled with the installation service we provided, stating that 'the great team arrived on time each day and worked to a very high standard'. It's always rewarding to hear such great feedback as it further motivates our team to continue on with our hard work. See more of the replacement canopy at Christ Church C of E Junior School here.
Outdoor Learning Space Extended at Marriott Primary School in Leicester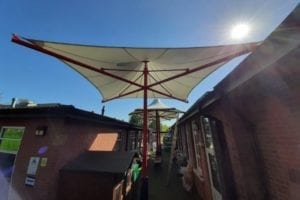 There are many well-document benefits to outdoor learning and so Marriott Primary School decided to invest in their outdoor space to facilitate just this. The school wanted to add some cover to an area of the playground, however, it was important that the structure suit the surrounding space and the school's friendly and warm atmosphere. A&S Landscape worked with the staff to find a suitable solution and proposed our fabric Maxima Umbrella™ product. This shelter design is a great option for clients looking to maximise floor space as it uses a singular upright. The schoolchildren are over the moon with the new shelter and appreciate the opportunity to learn outdoors more regularly. The school was also pleased with the 'very accommodating and easy to talk with' installation team and so it's safe to say that this project was a huge success! Click here to continue reading about the fabric canopy at Marriott Primary School.
Shepherds Down School in Hampshire Add Playground Shelters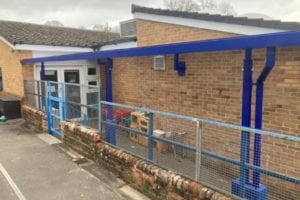 Often we work with primary schools who are looking to further improve their play areas, which was the case for Shepherds Down School. We were approached by the school to add some areas of shelter and shade to their playground so that the pupils would have protection from the weather. After carefully weighing up our wide product range, it was decided that the Motiva Linear™ straight roof shelter would be the best option. This product is very popular amongst nurseries and schools working on a tight budget as it presents a cost-effective way of covering outdoor space. We installed two of the shelters at the school, both featuring a smart Ultramarine Blue frame. As standard, the canopies were also finished with a polycarbonate roof which will protect the pupils from harmful UV rays. Want to see more? Visit our news article to find out more about Shepherds Down's straight roof shelters.
Coleham Primary School in Shropshire Add a Playground Canopy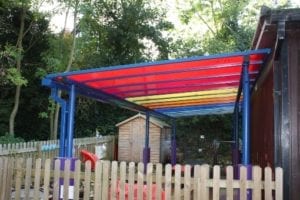 Schools are always looking for ways to improve their grounds. Everything they have is put into enriching students' lives, so any investment has to be made carefully. That's what Coleham Primary School was thinking when they were looking into primary school canopies. They wanted something that would give them the shelter they were looking for, as well as create a new, exciting space for students. They chose a linear canopy to sit on the side of their building, adding that much-needed shelter and allowing pupils to venture outdoors even on rainy days. What really makes it special, though, is the multicoloured canopy roof. The rainbow colours shine through when it's sunny, making it even more exciting to explore under. See more about this school shelter we designed for Coleham Primary School.

A free guide containing information on over 80 different grant schemes available to schools