Playground Link Canopy in Birmingham
Posted on 15/02/2017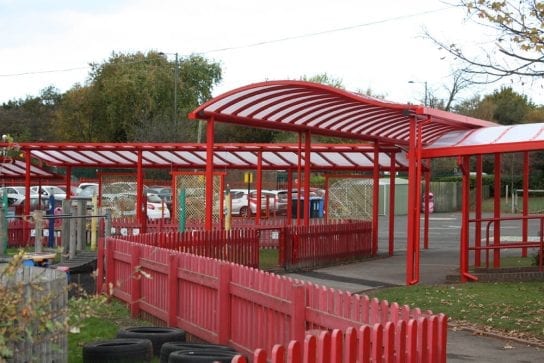 Great Barr selected a Motiva Wave finish for their link canopy which we brought together in three sections.
Project – Motiva Wave creates link canopy at Great Barr Primary & Nursery School
Product – Motiva Wave
Requirement – Imagine life if you didn't have a hood, hat or umbrella.
After a while, you'd just think it was normal to get wet all the time whenever you had to walk from one place to the next.
That's what life must have been like at Great Barr Primary & Nursery School in Birmingham before A&S Landscape came along and installed a magnificent (if we do say so ourselves) link walkway between the playground, main building and early year sections of the site.