Playground Canopy Adds Shelter at St John's Primary School in Greater Manchester
Posted on 31/05/2018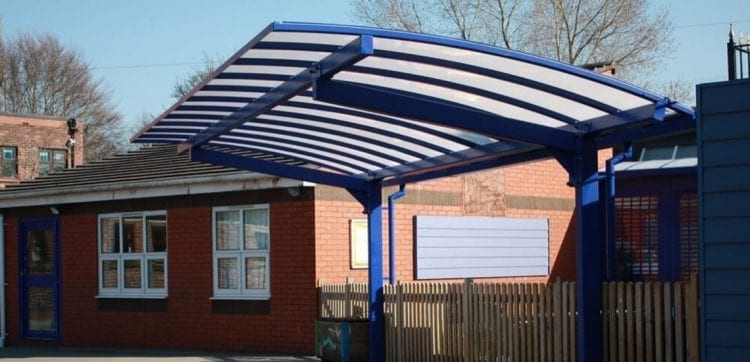 St John's Primary school in Wigan wanted to add some shade and shelter to their playground area. All too often the weather is either too hot or indeed too wet.
Project – St John's Primary School add cantilever canopy in Wigan
Product – Motiva Cantilever
Requirement – Parents were getting wet waiting for children and children were lacking options for shaded play at break times. A canopy seemed like the perfect solution, the question was what kind of canopy, there are so many available!