Playground Canopies at Cirencester Primary School in Gloucestershire
Posted on 09/03/2020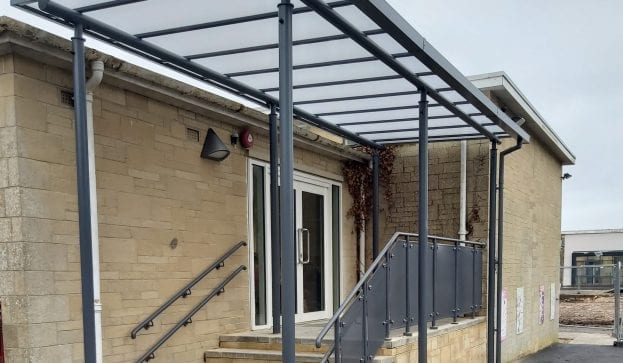 The pupils at Cirencester Primary School loved their playground, but they couldn't enjoy it when the weather was poor. To get better use of the outdoor space, the staff decided to add areas of shelter.
What was the project?
To add straight roof canopies to an outdoor play area at Cirencester Primary School in Gloucestershire.
What product did we use?
We used Motiva Linear, our monopitch (asymmetric) straight roof variant. This is where one side is higher than the other, the standard configuration for canopies located against building elevations but also used for many applications including walkways, waiting and seating areas.