Play Area Shelter with Shutters Installed in Stoke on Trent
Posted on 28/08/2015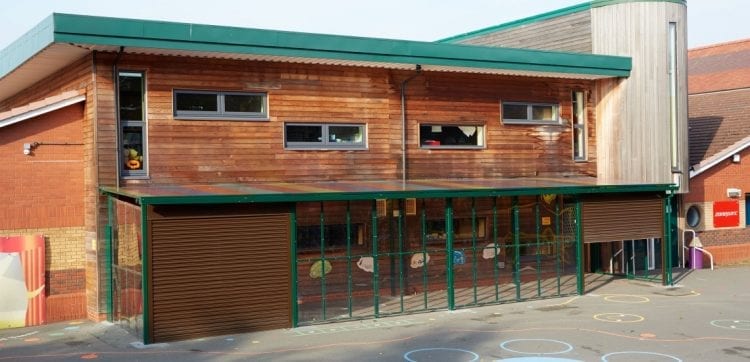 We suggested our Motiva Linear with green steelwork and brown shutter doors, the effect would mean that it tied in beautifully with the work that had already been done.
Project – Shelter with sides and shutters – Forest Park School
Product – Motiva Linear and Motiva Shutter
Requirement – Adding a new element to a building can raise a lot of questions.
You want your new addition to bring some extra personality but you don't want it to undermine the design that's already in place. You want it to feel fresh, but not different, not 'stuck on'.
And when you're using a modern, attractive timber design it's natural to question if a steel structure will look out of place.
That was the question Forest Park School were chewing over when they contacted A&S Landscape.