Play Area Canopy Installed at Bridlewood Primary School in Swindon
Posted on 30/10/2019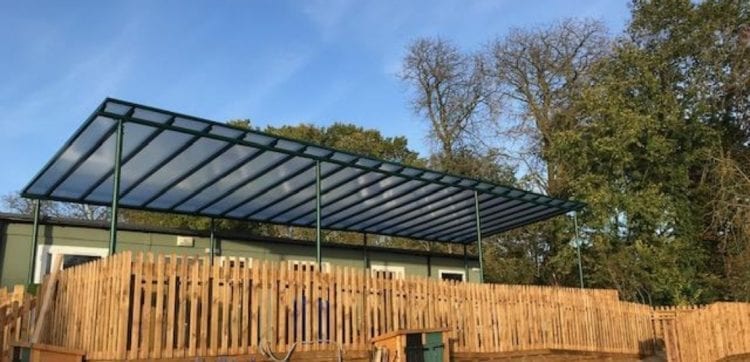 Bridlewood Primary School in Swansea wanted to add a covered play area outside of their new nursery classrooms. A&S Landscape was proud to have helped the school transform their outdoor space.
Project – Bridlewood Primary School add straight roof canopy
Product – Motiva Linear
Requirement – The young children at Bridlewood Primary School in Swindon couldn't play outside when the conditions were poor and had to stay inside. The staff decided to install a canopy which would allow the pupils to play outside, even when the conditions were poor. A&S Landscape worked with the school to design and install a canopy which met their requirements.