Outdoor Shelter in London
Posted on 15/02/2017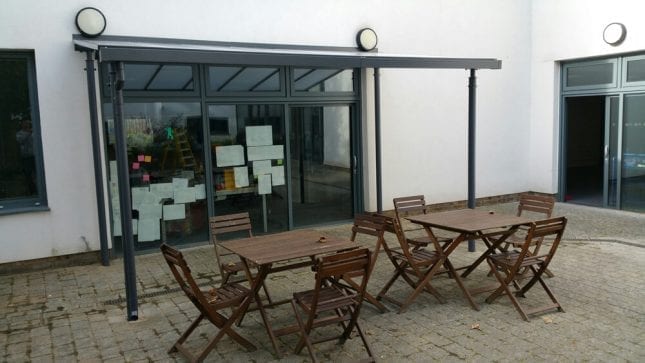 Outside one of the classrooms at Sheringham Primary School we installed a small but very effective Motiva Linear.
Project – Motiva Linear creates outdoor shelter in London
Product – Motiva Linear
Requirement – You don't always need to make a big change.
Sometimes all that is required is a very small addition. Are we right?
Because when it comes to outdoor playground canopies, sometimes all you need is a stylish and effective shelter that will afford a little extra space you can actually depend on.
For all we talk about how we can create shelters at almost any size, that also means we can produce small and perfectly formed additions to any campus.