Outdoor Playground Shelter in Cheshire
Posted on 15/02/2017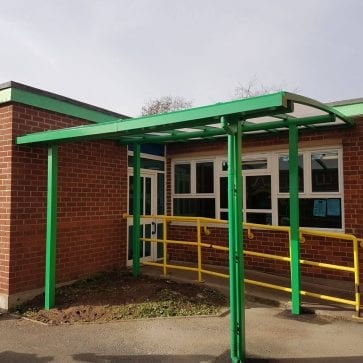 We worked closely with Bunbury Aldersey to install a smart Motiva Mono at 4000mm x 4000mm in green steelwork with matching Alu-Tuff™ box profile guttering and downpipes to match in Dura-Coat™ finish.
Project – Motiva Mono creates outdoor playground shelter at Bunbury Aldersey Primary School
Product –Motiva Mono
Requirement – It would be nice if we lived in a world where everything was in balance. But it can't be, we can't have everything measured out to perfection. Instead, we have to roll with a degree of change and live in circumstances that will always be a little unpredictable.
So we need to be flexible.