Outdoor Dining by StarSail in East Yorkshire
Posted on 01/11/2017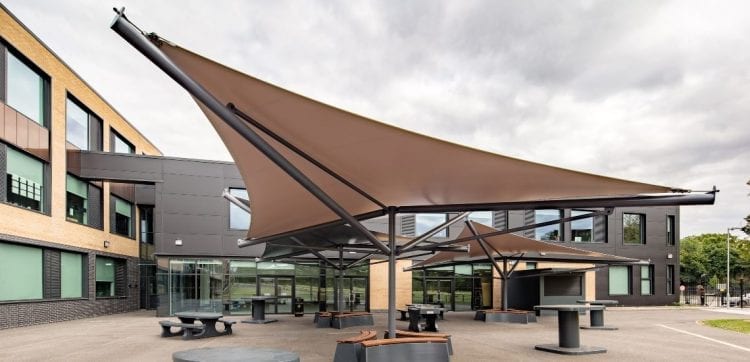 Our Maxima range includes the striking Maxima StarSail and it was decided that this was the best product for the requirement at The Hessle Academy.
Project – The Hessle Academy add beautiful outdoor dining area to Hessle High School and Sixth Form College
Product – Maxima StarSail
Requirement – The Hessle Academy comprises of an all-through school of Penshurst Primary School and Hessle High School & Sixth Form College. Located in Hessle in East Yorkshire they teach more than 1000 pupils in a state of the art facility of which they are rightly very proud.
Outdoor space sometimes needs a little help with its identity though. With all those pupils, some will always gravitate to spending more time outside at break times and having the option to eat outdoors is an important feature of any campus. This was the requirement at The Hessle Academy, outdoor dining space.