London School Adds Large Square Play Area Canopy
Posted on 15/08/2014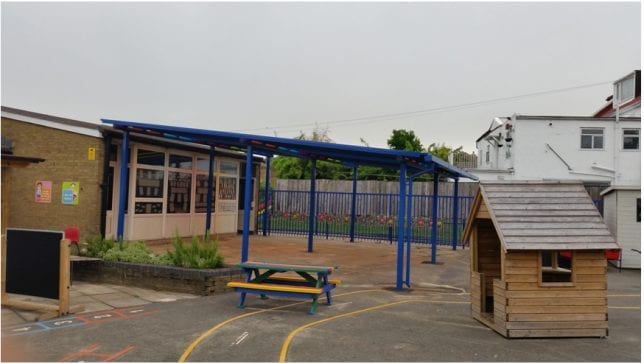 When David Livingstone Academy got in touch looking to add an outdoor playground canopy we were more than happy to help.
Project – 8m square canopy area – David Livingstone Academy
Product – Motiva Linear
Requirement – You will find people that tell you, with a poker face, that play is not as important as work. That's because we have this strange way of looking at the world, which means that unless we can see a direct result from something we do, it is a folly, a bit of fun or entertainment.
Yet schools know that play is not only valuable as a creative exercise but also ensures that children learn how to approach work in a less direct way. Play is powerful.