Brighton School Redesign Outside Space With Shelters
Posted on 15/08/2014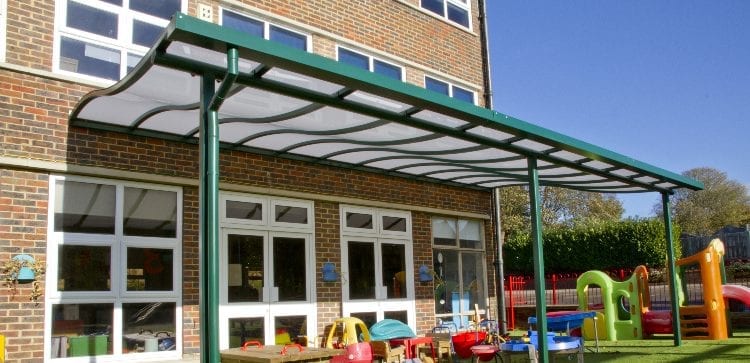 We installed two Motiva Wave canopies finished in a green RAL 6005 steelwork. These two canopies, with opal roofing, were part of a larger scheme to reinvent these play areas.
Project – Two Motiva Wave canopies – Brighton and Hove Junior High School
Product – 2 x Motiva Wave Canopies
Requirement – We've talked about this before on our blog but at A&S Landscape we know that we don't really make outdoor shelters for schools. We don't REALLY make playground canopies. I mean, maybe we literally do make those things but what we really make is 'play' or 'dining' or simply 'outdoor fun'
That's because it's not what we do, it's what our products do for our customers that is so important.