Straight Roof Entrance Canopy at Plas Meddyg Surgery in Ruthin
Posted on 04/11/2020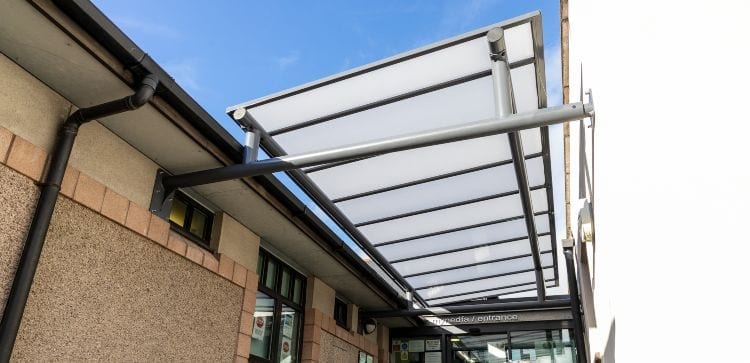 Plas Meddyg Surgery is located in the small town of Ruthin, North Wales. Surrounded by beautiful countryside, including the beautiful Clwydian hill range, spending time outdoors is an important part of local living.
What was the project?
Plas Meddyg Surgery decided that to improve their outdoor spaces, and make patients' visits more comfortable, they would install an entrance canopy, one that would fit with the existing architecture. They brought in A&S Landscape, who designed, manufactured, and installed a flat roof canopy – the popular Motiva Linear™, built to 6000mm X 2500mm, and an asymmetric roof (monopitch). The staff at the surgery were delighted with the end result, saying that 'it looks very professional and like it has always been there.'
Read more about the entrance canopy we designed for Plas Meddyg Surgery over on our projects page.