Entrance Canopy in Birmingham
Posted on 02/02/2017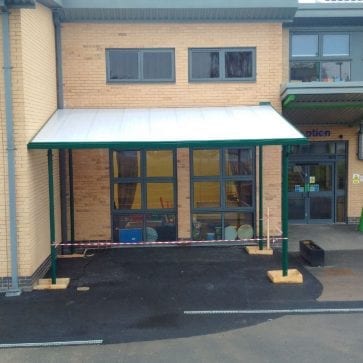 Wheelers Lane Primary School were looking to add an entrance canopy for parents to wait under when the weather is poor, as well as a canopy providing outdoor learning space for their reception children.
Project – Motiva Linear creates outdoor shelter at Wheelers Lane Primary School
Product – Motiva Linear
Requirement – If you want a leak fixing you call in a plumber. If you have aren't feeling too well you call the Doctor.
For every problem there is a best course of action, the right person to call.
So if you are looking for outdoor shelters for schools and colleges then you need to work with a team that do this day in day out and know exactly what their customers really need.