Cycle Store Encourages "bike to school" at Barton Court Grammar School Kent
Posted on 29/03/2018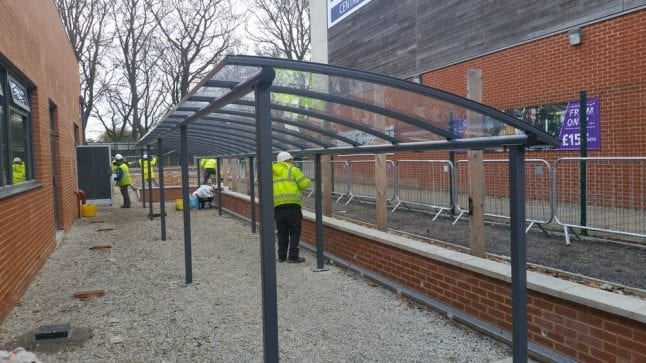 When A&S Landscape was contacted by the school they were happy to talk through their range of cycle storage solutions.
Project – New cycle store at Barton Court Grammar School encourages cycling
Product – Cyclo Bike
Requirement – Barton Court Grammar School in Kent encourages exemplary behaviour and effort from its pupils. Children are required to try hard, focus and give their very best at this lovely school where standards are high. We all know the benefits of regular exercise and Barton Court Grammar School saw an opportunity to encourage more children to cycle to school by offering secure bicycle storage on site.