Covered Walkway in Liverpool
Posted on 10/02/2017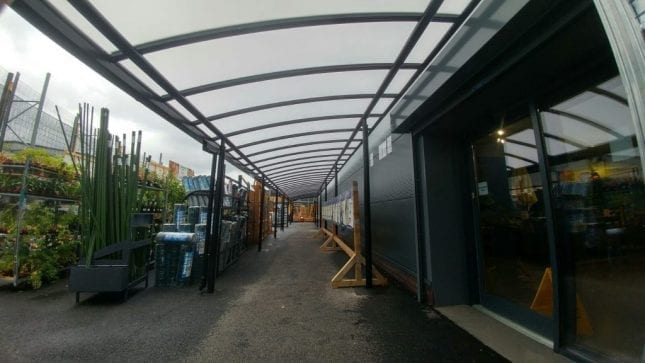 This covered walkway protects from the rain whilst the opal roofing cuts out a little direct sunlight, offering some shade on hot summer days.
Project – Motiva Mono creates covered walkway at Taskers Home Store in Hunts Cross
Product – Motiva Mono
Requirement – Whilst the majority of our work is done with schools, the Great British weather doesn't discriminate, meaning our shelters are just as effective wherever we put them.
So from time to time, we get requests from other users who have seen the high spec nature of our work and want a piece of the action!