Covered Seating Area at The Estuary in Swansea
Posted on 22/02/2020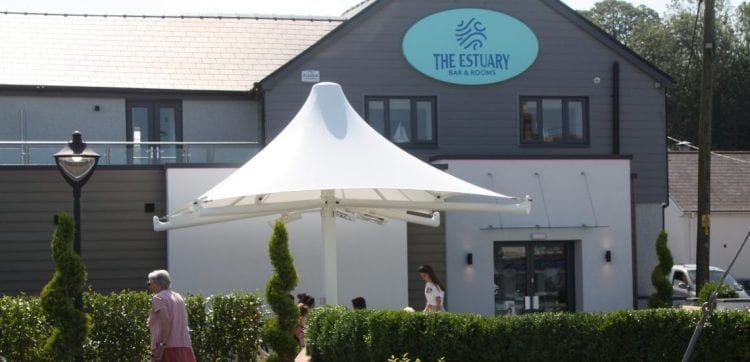 The Estuary has an outside dining area which becomes very popular during the summer months. To provide their customers with shade from the sun, the restaurant decided to add two canopies.
Project – The Estuary add umbrella canopies in Swansea
Product – Maxima Umbrella
Requirement – The Estuary in Penclawdd, Swansea wanted to add shade to their outdoor seating area. The restaurant wanted the canopies to suit the style of the building and interior without taking up too much space outside. This meant that the design of the shade was a priority.