Covered Playground in Lincolnshire
Posted on 09/10/2017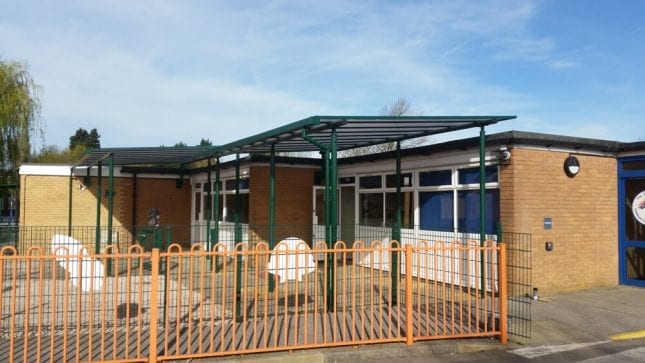 It was agreed that the Motiva Linear canopy was the best fit for effectively covering the spaces outside the classrooms.
Project – Covered playground provides shade at John Fielding Community Special School, Boston
Product – Motiva Linear
Requirement – Outside the classrooms at the John Fielding Community Special School in Boston, there was no shade or shelter for the pupils. The requirement was to add shade and shelter and thus increase the options to use this space. The school canopy options were discussed in partnership with A&S Landscape and the best solution agreed upon.