Covered Play Areas in Wolverhampton
Posted on 02/02/2017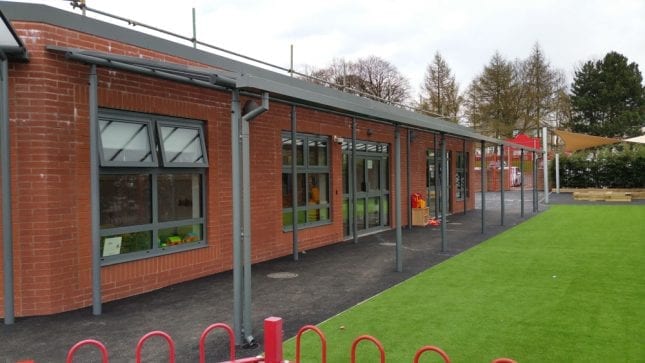 Great design appears effortless, even if it wasn't. That's absolutely true of the installation we completed at Dunstall Hill Primary School.
Project – Motiva Linear copies provide cover for recreational spaces at Dunstall Hill Primary School
Product – Motiva Linear
Requirement – Not everything can be planned for in advance.
There will always be times when you need to work fast to complete a last minute job.
It's at times like these you want to work with experienced people who know their job inside out. People who could install an outdoor canopy blindfolded (but probably won't).