Covered Play Area at Hamstel Infant School in Essex
Posted on 20/02/2020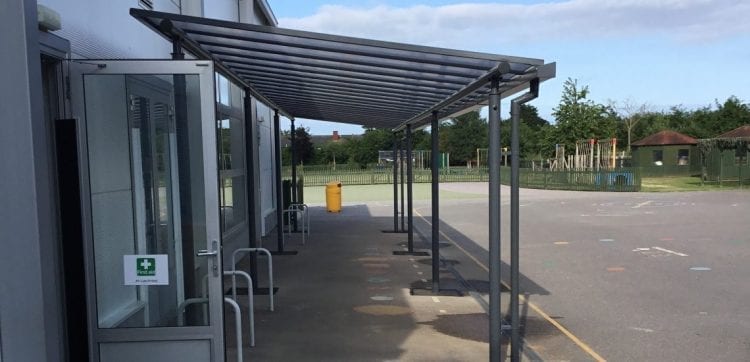 Hamstel Infant School wanted to provide a sheltered area in their playground for the pupils. The covered space could then be used when it was rainy or sunny.
Project – Hamstel Infant School add straight roof canopy in Essex
Product – Motiva Linear
Requirement – Hamstel Infant School in Southend-on-Sea, Essex knew how important spending time outdoor is. The staff decided that the existing playground needed an area of shelter so the pupils could go outside on their break times even when the weather was poor. The school saw that A&S Landscape had a cancelled order and were offering a shelter for a reduced price. After making a successful bid, we gladly worked with the school to ensure the cover would be a good fit.