Covered Dining Area at Outwood Academy Valley in Nottinghamshire
Posted on 18/10/2019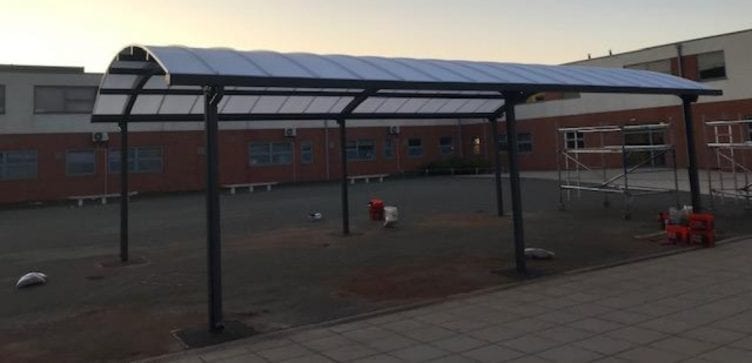 Outwood Academy Valley is an outstanding school in Workshop, Nottinghamshire. Due to their growth, they needed to find more seating space for their students during lunchtimes.
Project – Outwood Academy Valley add curved roof canopy in Nottinghamshire
Product – Motiva Duo
Requirement – A&S Landscape were approached by Outwood Academy Valley to supply a canopy to cover an outdoor picnic area. This would increase the seating available to the students during lunchtimes and allow them to enjoy an alfresco eating option. After finally securing funding, the academy and A&S Landscape were over the moon to start work on the new canopy.