Coloured Roof Canopy in Milton Keynes
Posted on 24/03/2017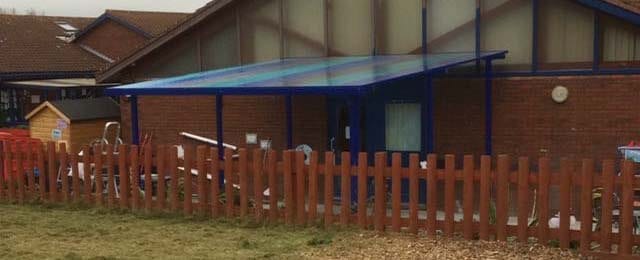 It was the roofing choice that really pleased the children, they chose Mint, Lagoon and Moondust coloured polycarbonate roofing which gave the area a sense of fun.
Project – Coloured roof entrance canopy adds splash of colour to Milton Keynes School
Product – Motiva Linear
Requirement – Shepherdswell School in Springfield were looking to add two things to their outside area, shelter and colour.
To an outside space that lacked identity, they wanted to add some shelter from all that the British weather has to offer, as well as taking the opportunity to add some colour to the school.