Canopy Cover Installed At The Mary Bassett Lower School in Leighton Buzzard
Posted on 17/08/2020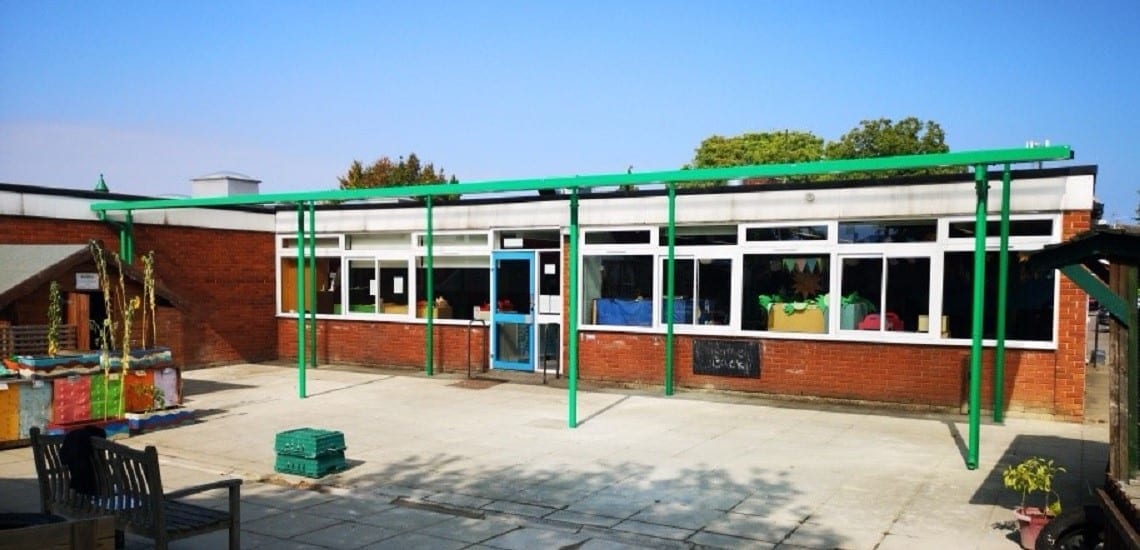 The Mary Bassett Lower School, Leighton Buzzard, is set in some lovely grounds. The children are encouraged to be in the open spaces and to engage in their surroundings.
What was the project?
While there is plenty of space to run, play and learn in, The Mary Bassett Lower School in Bedfordshire really wanted to look at ways that the opportunities to be outside could be increased. They started to think about installing a canopy cover and began exploring providers of shelters in the UK. That's where A&S Landscape came in. The project brief was to create a sheltered area directly adjacent to the school building.