Umbrella Canopies at Stockport Academy in Cheadle Heath
Posted on 19/10/2020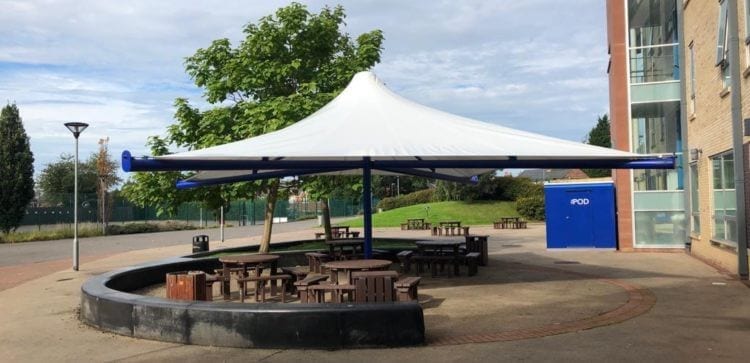 Our client, Stockport Academy in Cheadle Heath, Greater Manchester were looking at ways that they could enhance their school estate. The campus, available to the local community for hire, as well as to school pupils during term time, is a great resource for the area.
What was the project?
The aim of their project was to create a large area of rain shelter and sun shade, beneath which would be located seating at Stockport Academy.
Which product did we use?
A&S Landscape, in conjunction with the school's management team, designed and installed two waterproof Maxima Umbrella™ canopies, both measuring 8 metres by 8 metres. The tensile canopy system was finished with Ultramarine Blue steel supports and White waterproof PVC canopy fabric.
Read about the umbrella canopies we made for Stockport Academy in more detail here.