Our Accreditations

Incensu – Incensu provide a platform sharing rich, objective information on a wide range of organisations that supply to schools and as an accredited supplier, A&S Landscape has been able to demonstrate value for money, honesty, quality and reliability across a wide range of projects.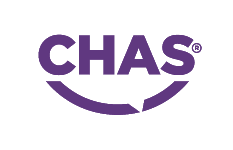 CHAS – Established as the market leader for health and safety pre-qualification in the UK. As a CHAS accredited organisation, A&S Landscape is able to demonstrate strict conformance with current health and safety law.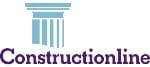 Constructiononline – Enabling buyers, including schools, to reduce risk, cut costs and engage with new suppliers. Registration means A&S Landscape have been assessed to government standards giving you peace of mind that you are dealing with a dependable, responsive and professional company.

CSCS – The leading skills certification scheme within the UK construction industry. Under the scheme, A&S Landscape are committed to ensuring our installers have the required training and qualifications for the type of work they carry out.

Disclosure & Barring Service – Registration ensures we can be confident that our installers are safe and suitable to work in locations where they may come into contact with children and vulnerable groups.

SMAS Ltd – We have achieved full approval with the Safety Management Advisory Service and are proud to display the SMAS Worksafe logo which further demonstrates the importance we place on health & safety.

Builders Profile – Builder's Profile is the Common Database that construction industry buyers search when looking for suppliers that have the necessary  Pre-qualification questionnaire (PQQ) information, industry compliance and tools in place to successfully operate in the sector.

Citation – Employing the services of leading health & safety consultants gives us the support we need to grow and develop our business in line with best practise in employment law, health & Safety and training.
We're also proud to hold many more accreditations, you can see the full list here.