Straight Roof Playground Shelter at Frogmore Infant School in Surrey
Posted on 29/09/2020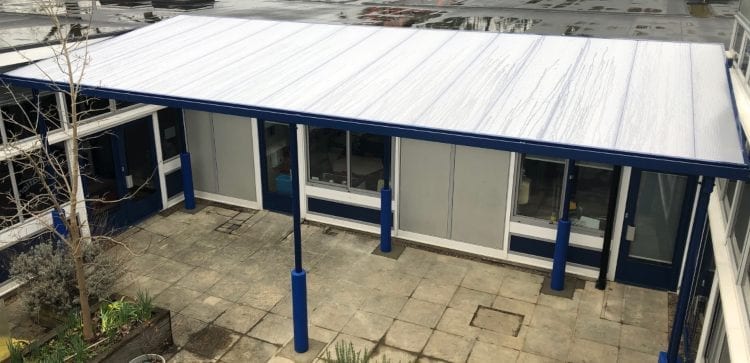 The pupils of Frogmore Infant School in Camberley, Surrey loved to play outside during their break times and let off some steam. But when the weather conditions were poor, they were forced to stay inside their classrooms throughout the day. Luckily A&S Landscape had the perfect covered solution for this primary school.
What was the brief?
To install a canopy in the playground of Frogmore Infant School so the space could be used throughout the year.
Which canopy did we use?
We installed our popular straight roof Motiva Linear™ shelter at the school. Measuring 9000mm x 4000mm, plenty of space has been created underneath. For extra protection, we also added post pad protectors to the six uprights.