Ryders Green Primary School add Umbrella Shade in West Bromwich
Posted on 02/02/2018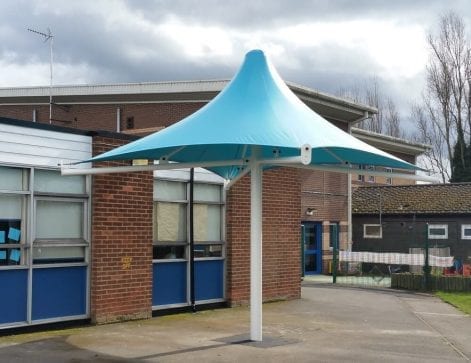 The two umbrella shades add nice design features to the playground as well as bringing shade and shelter. The bright coloured polycarbonate roof canopy is a very striking design statement.
Project – Umbrella shades complete the playground at Ryders Green Primary in West Bromwich
Product – Maxima Umbrella
Requirement – Ryders Green Primary School wanted to add three canopies to their playground. Two umbrella shades and one steel framed canopy with a polycarbonate roof. The children would have more than enough opportunity to enjoy the fresh air with these lovely new additions to the playground.