Queuing/Waiting Area Canopy Installed in Manchester
Posted on 03/08/2016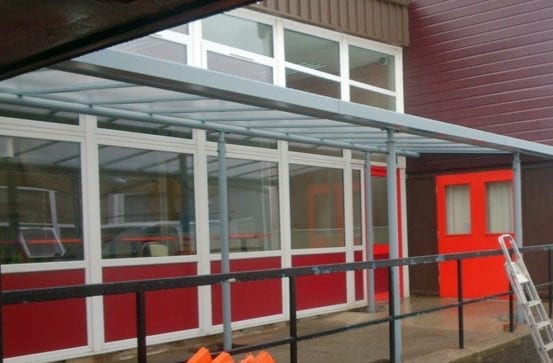 When St Thomas More RC College in Denton, Manchester got in touch with A&S we knew we'd be able to help by installing an outdoor shelter so the pupils could enjoy socialising with friends and eating their lunch in the fresh Manchester air.
Project – St Thomas More RC College
Product – Motiva Linear
Requirement – Fresh air can massively impact our mood and we all have experience of how a change of environment can shift our thinking.
So imagine if you're running a school, a school that wants to inspire its students, then you're going to be passionate about any opportunity to create new spaces, especially outdoors.