Playground Shelter in Warwickshire
Posted on 12/04/2017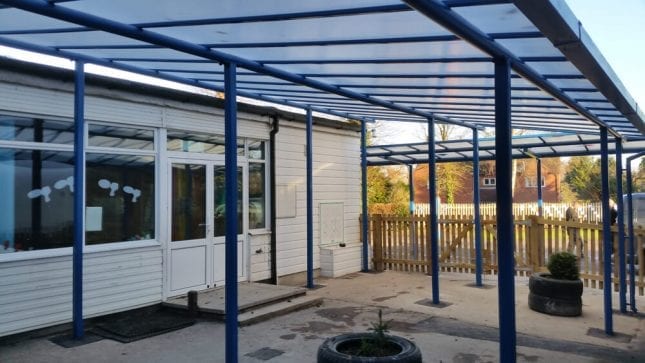 Now the children and staff have a repurposed area, which they can use for all sorts of things. Perhaps an outdoor music lesson or some messy play, perhaps an area for a staff meeting at the end of a hot summer afternoon.
Project – Wilmcote C of E Primary School enjoy new play area canopy
Product – Motiva Linear
Requirement – Rather than lots of distinct areas, a school campus needs to be joined up to give it the sense of being one site. Wilmcote C of E Primary School wanted to link two teaching areas. The area in between had been an uninviting space with no real sense of purpose. In poor weather children and staff dashed from one building to the next and in the summer there was no shelter from the sun's rays.