St Martin's Primary School in Middlesex Adds a School Canopy Outside the Classroom
Posted on 23/05/2018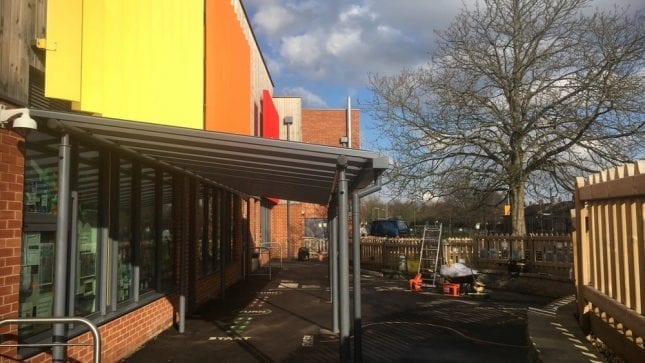 The covered area means that the children are sheltered from the sun and the rain as they enter the building. The space can be used to store school items and children can play and learn underneath the canopy as well, without having to worry about the weather.
Project – School canopy added alongside classroom at St Martin's Primary School
Product – Motiva Linear
Requirement – St Martin's Primary School wanted to add some shade and shelter. The area outside one of the classrooms needed a new identity and the addition of the playground canopy has created a new space in the playground.