Play Area Shelter in Nuneaton
Posted on 08/07/2016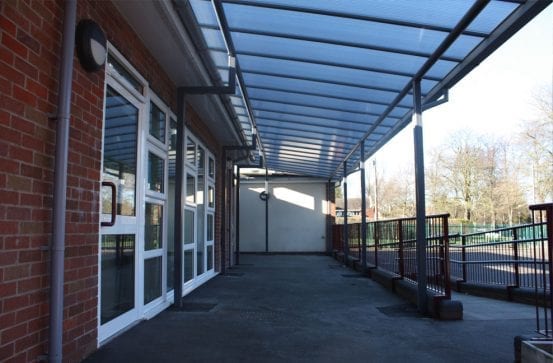 Our Motiva Linear with straight roof canopy was exactly what the school needed, but as often happens in real life they needed a few adjustments to make sure it fit to perfection.
Project – Our Lady of the Angels Catholic Infant School & Nursery
Product – Motiva Linear
Requirement – What price creating space out of nowhere? But also, what price to produce an additional classroom out of nowhere?
And yet schools always have this opportunity, it's there, waiting. By adding an outdoor covered shelter or playground classroom extension they bring a whole range of benefits to their students.