Outdoor Shelters in Preston
Posted on 15/02/2017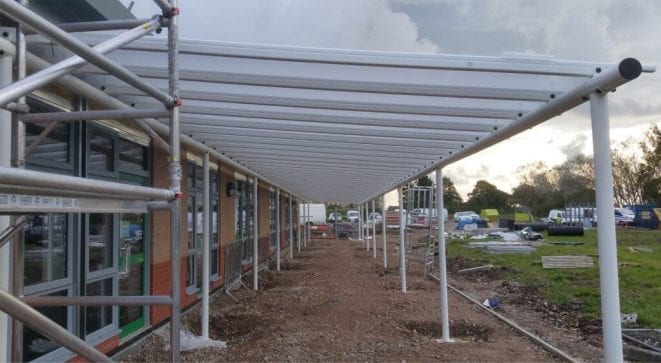 When A&S Landscape was contacted to install some outdoor shelter at Weeton County Primary School we knew the impact it would have.
Project – Motiva Linear adds outdoor shelters to Weeton Country Primary School
Product – Motiva Linear
Requirement – Do you ever just look around and think 'if only I had a little extra space'.
Our experience is that space is the number one resource that schools would love to have access to but the cost of extensions is high which can rule it out as an option.
But with restrictions comes creativity and there are solutions that can make a powerful impact on your school without costing the earth.