Outdoor Shelters in Chesterfield
Posted on 17/03/2017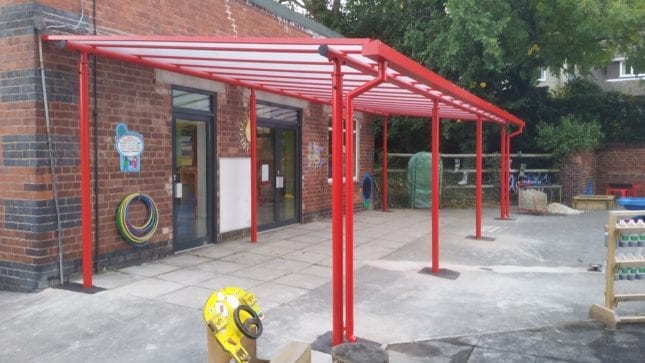 Mary Swanwick Primary School liked the idea of being flexible in the face of the unpredictable conditions so they called in A&S Landscape to make it happen.
Project – Motiva Linear adds outdoor shelter to Mary Swanwick Primary School
Product – Motiva Linear
Requirement – The Great British Weather has something of an identity crisis, don't you think?
We can start a day with bright sunshine and before that day ends we can experience rain, snow, wind and fog before the sky eventually clears to give us a beautiful sunset.