Our Lady's RC High School in Manchester add Large Outdoor Dining Canopy
Posted on 18/01/2018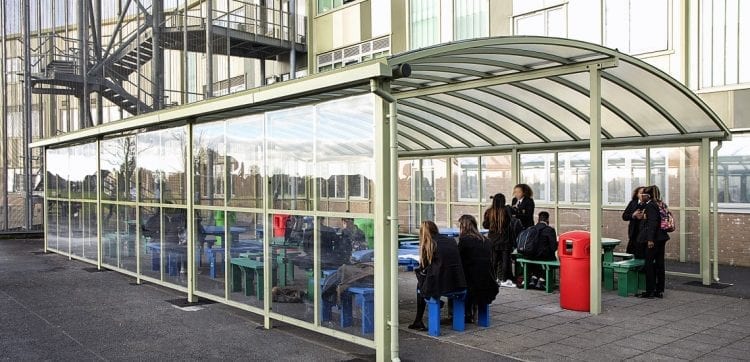 Our Lady's RC High School came to A&S Landscape, who are specialists in school canopies. We were delighted to work with them to look at all the available options.
Project – New outdoor dining area at Our Lady's RC High School in Manchester
Product – Motiva Duo
Requirement – Our Lady's RC High School is "a welcoming, purposeful and calm school where everyone is valued, supported and challenged. Our Lady's is a place where students' desire for learning and achievement is met by the passionate commitment of all the staff." The environment is key at this lovely school and making sure all the children are well-fed and comfortable at meal times plays a big part in this. More space was needed to accommodate all the children at lunchtimes and so a new dining area was required.