Fabric Canopy at Reaseheath College in Cheshire
Posted on 05/04/2021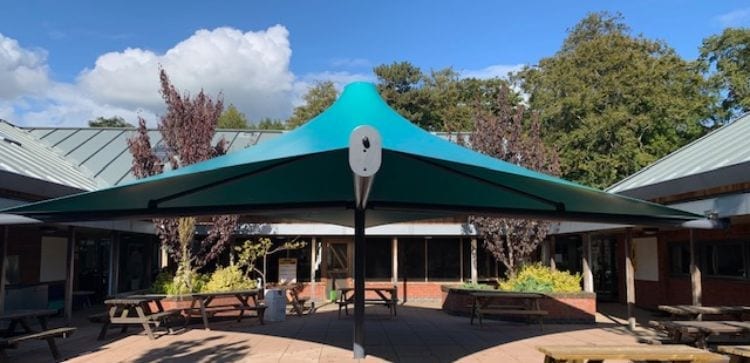 After successfully installing a fabric canopy at the Cheshire Campus, A&S Landscape returned once more to add even more shade and shelter.
What was the project?
A&S Landscape installed a Maxima Umbrella™ fabric canopy made to an overall size of 8000mm x 8000mm. This time, the canopy was finished with a striking Porcelain Green fabric roof which adds a splash of colour to the area at Reaseheath College. It's always a pleasure to work with a previous client again, and this project was no exception with the college praising our installation team for their hard work.