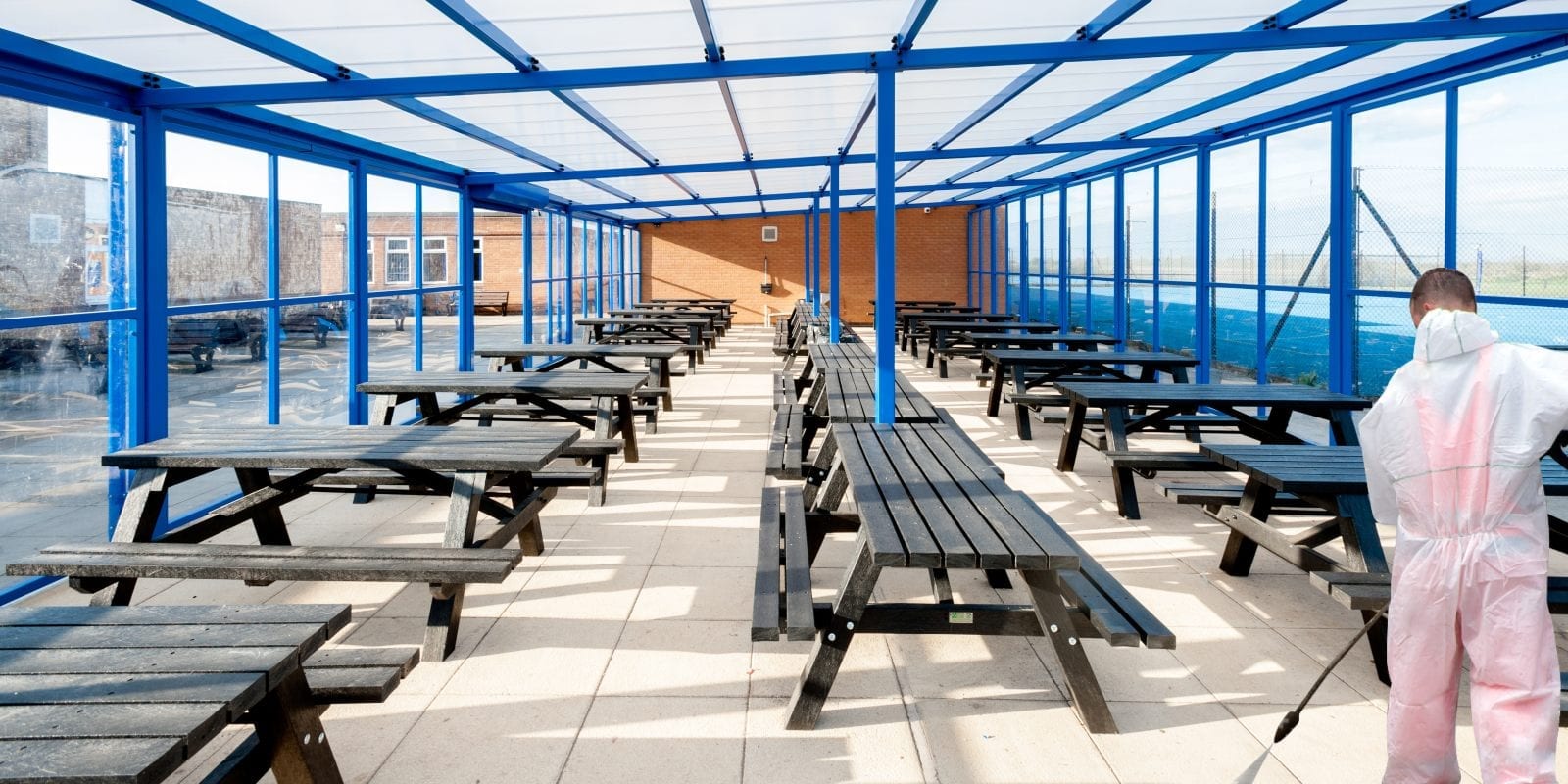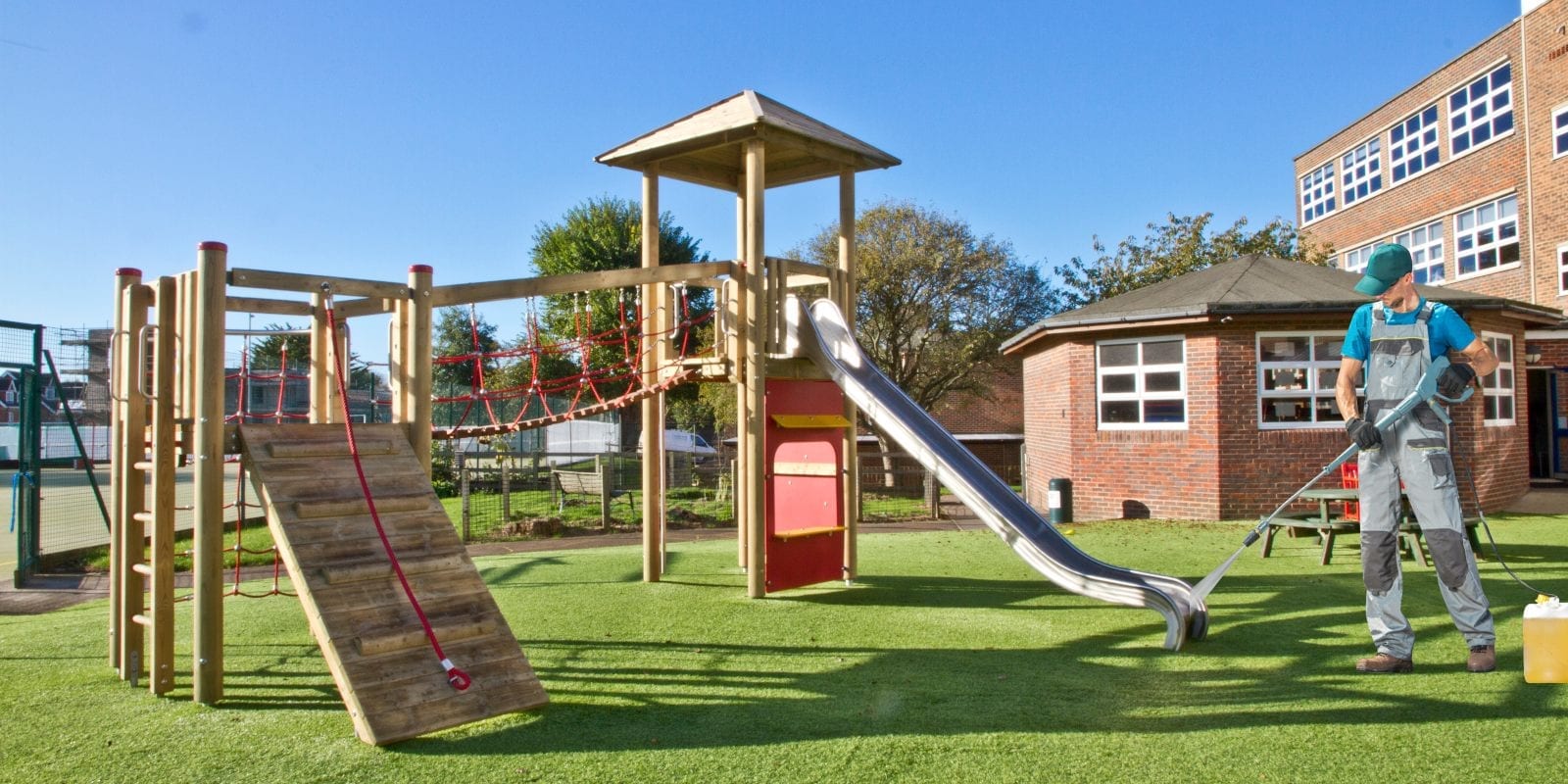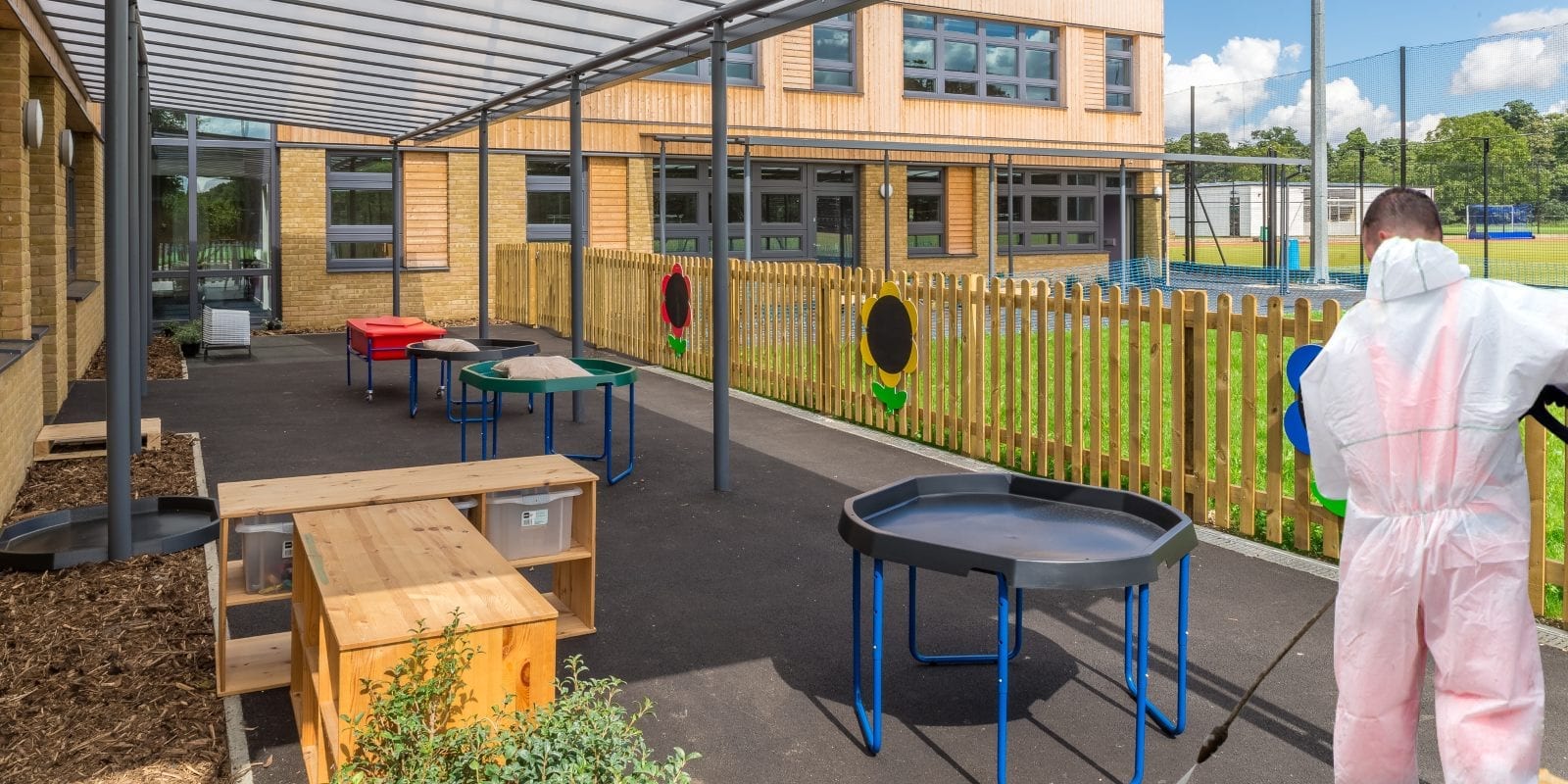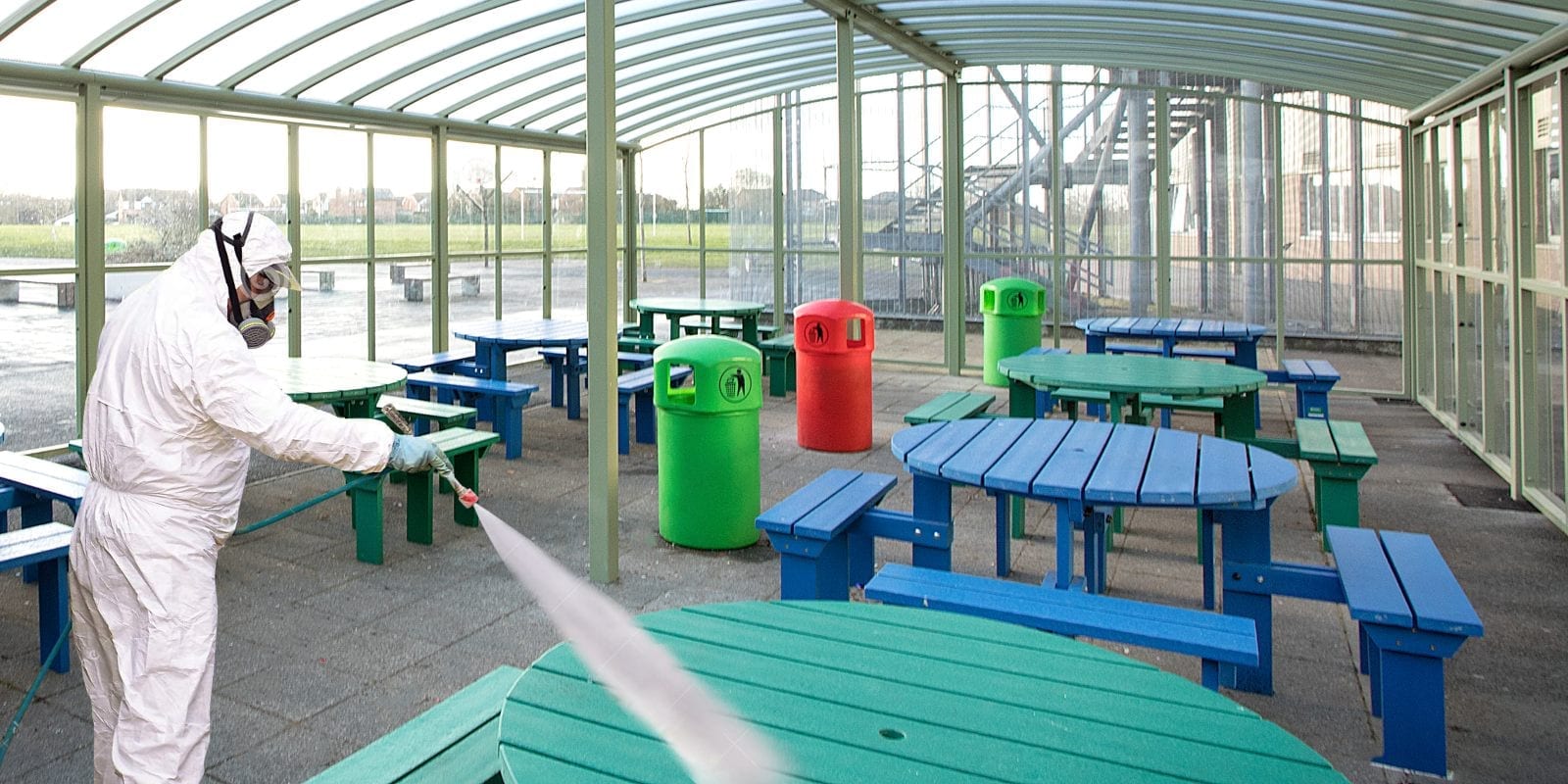 External School Cleaning
In response to demand due to the Coronavirus we are extending our canopy cleaning service to all manner of external school areas
Enquire Here
With schools closed and many carrying out deep cleaning of internal areas, we have redeployed our teams to undertake full deep cleaning processes of all your external areas, play equipment and outdoor furniture.
As well as focusing on cleaning and sanitisation of all regular touch-points, we also undertake a full deep cleaning process, putting to use our approved anti-microbial treatments to ensure that all of your outdoor spaces are fully sanitised.
If your playground is looking a little tired and dirty maybe you want to take this opportunity to do a thorough clean of the whole area?
Over time, your playground can gather moss, weeds, algae and dirt leaving it discoloured and looking old. Our playground cleaning service uses the latest technology and chemicals to bring it back to life. Using our cleaner and pressure washer we can easily remove all build-up of dirt.
Please get in touch to arrange a free no-obligation quotation.
A&S Landscape provides a first-class service in all aspects of external school environment cleaning.
Playgrounds
Play equipment
Play surfacing
Sandpits/water trays etc.
Inspection Reports
External Furniture
Benches
Bins
Inspection Reports
Repairs and Replacements
Get in touch for a free no-obligation quotation.