Covered Walkway in Farmborough
Posted on 16/03/2017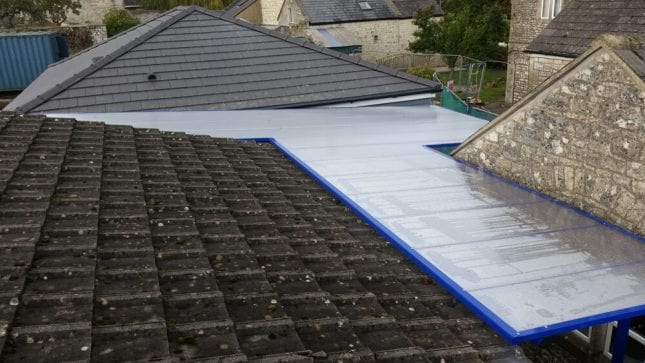 A&S Landscape was asked to install just such a covered walkway at Farmborough C of E VC Primary School.
Project – Motiva Linear adds covered walkway to Farmborough C of E VC Primary School
Product – Motiva Linear
Requirement – From the car to the front door, from the shop to the bus, from one building to another.
We've all been there, those short distances that seem like a marathon when it's throwing it down outside. Wouldn't it be nice to have a team of people following us around with umbrellas for just such occasions?
Alas, that may well be out of the reach of most of us but we can be smarter about this situation, we can find a better solution.