Colourful Playground Shelter at Ellesmere Port, Cheshire
Posted on 08/07/2016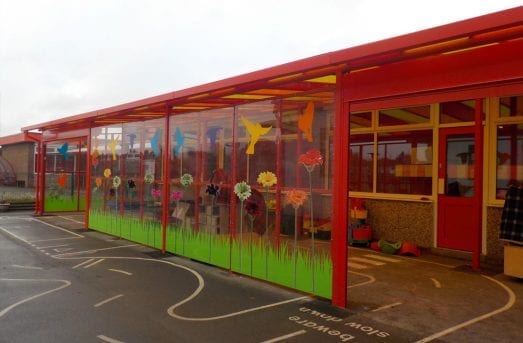 As playground shelters for schools go, this is something we're really proud of. Colourful, secure and adding an additional area that St. Saviours can use to keep their students engaged and outside.
Project – St Saviours Catholic Primary School Outdoor Shelter
Product – Motiva Linear
Requirements – Weather, it's always happening isn't it? So it's no surprise that schools are constantly looking at options for outdoor classrooms and shelters.
But schools don't just want a safe play area, they, rightly, want a colourful safe play area, somewhere that inspires their students as well as offering a flexible outdoor classroom.