Cardiovascular Disease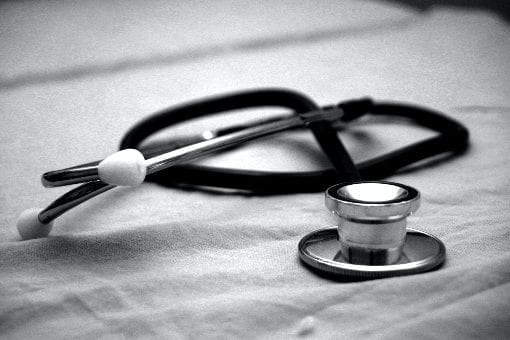 Childhood obesity brings some concerning problems and risks, which are a consequence of excessive fat accumulation. Specifically, metabolic disturbances are a common risk factor which often leads to chronic diseases like type 2 diabetes, hypertension, and cardiovascular disease. (13-14)
Metabolic syndrome is the most common condition linked to childhood obesity.
The connection between metabolic syndrome and childhood obesity is new since traditionally, most medical practitioners associated metabolic and cardiovascular complications to be a risk factor reserved only with adults.
Metabolic syndrome (MS) is by far the most extensively described condition associated with childhood and adolescent obesity and has traditionally been supposed to be a risk factor for adult cardiovascular and metabolic complications. (15)
A patient must have obesity and two more risk factors to define metabolic syndrome in children, adolescents and adults. (15) These risk factors include:
High diastolic and/or systolic blood pressure – diastolic blood pressure highlights how much pressure your blood exerts against your artery walls between beats. Systolic blood pressure measures the same pressure, but it measures it when the heartbeats.
Low high-density lipoprotein cholesterol (HDL-C) – When there's too much low-density lipoprotein in your blood, it can build up along the walls of your blood vessels, narrowing the passageways. When this occurs there is a risk of forming blood clots (which can cause a stroke or heart attack are higher), a common name for this risk factor is 'bad cholesterol'.
High triglycerides (TG) – A type of fat in your blood. You need a healthy balance of fats to remain healthy, too many triglycerides can raise your risk of heart disease and can be a sign of metabolic syndrome.
Abnormal glucose homeostasis – A cell containing adipose tissue (body fat) that is circulating at increased levels in obesity. These cells impair glucose tolerance. (16 – 19)
Real cardiovascular studies at Princeton Lipid Research Clinic show that participants who have persistently have high triglycerides or high blood pressure from childhood which continues into adulthood have a three times higher risk of developing type two diabetes in adulthood than somebody who does not start out with these medical concerns. Furthermore, a child with persistently elevated triglycerides continuing into adulthood has a five times higher risk of developing cardiovascular disease. This study highlights how critical it is to consider the effects of obesity in children, especially when considering metabolic syndrome and its associated risks. (20)
Aside from the risk of developing type two diabetes and cardiovascular disease studies also show despite some being population-based and not solely focused on obese children that obese children and adolescents have higher cIMT* if they have metabolic syndrome or even just one component of metabolic syndrome they also show a connection between metabolic syndrome and left ventricular hypertrophy** (21-23)
It's a bleak outlook.
* cIMT: Increased carotid intima-media thickness – the measurement of the thickness of the two layers of the carotid artery. If the thickness is above the normal range, it can lead to left ventricular hypertrophy (LVH).
**Left ventricular hypertrophy refers to the thickening of the heart's pumping chamber which prevents the heart from pumping efficiently.
While these studies demonstrate the dire consequences of childhood and adolescent obesity as well as adult obesity, there are also promising studies indicating that it is possible to reverse the effects that obesity has on the onset of cardiovascular disease in children. But the way to change the prognosis is for children to recover from their obesity.
The Bogalusa, Muscatine, Cardiovascular Risk in Young Finns and Childhood Determinants of Adult Health studies on 6,328 subjects show that children and adolescents who recover from obesity show the same risks of developing increased cIMT, adult diabetes, or hypertension as children who never were obese. (24)