Canopy With Coloured Fence Enhances School in the West Midlands
Posted on 27/10/2014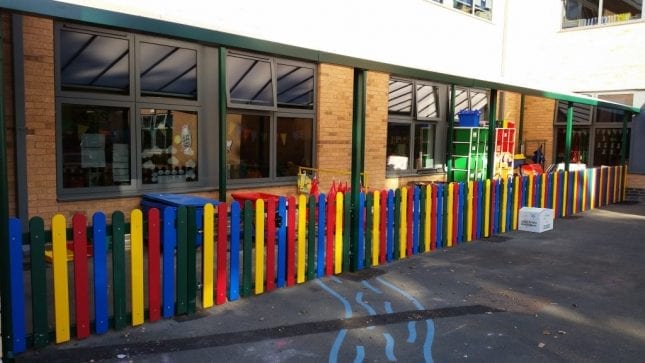 Wheelers Lane Primary School were looking for a space they could use as an extra learning and play zone and when they contacted A&S Landscape, we had exactly the product in mind.
Project – Canopy with coloured fence – Wheelers Lane Primary School
Product – Motiva Linear
Requirement – Space can be hard to come by when all of your walls are solid.
Which, thankfully, is the case with most buildings.
The problem then is how to gain quality space for learning and play without building full extensions. The answer is simple, because you probably don't need more space, you just need to find a way to use the space you already have and haven't even considered.