Bespoke Canopy at St George's Junior School in Shrewsbury
Posted on 09/06/2021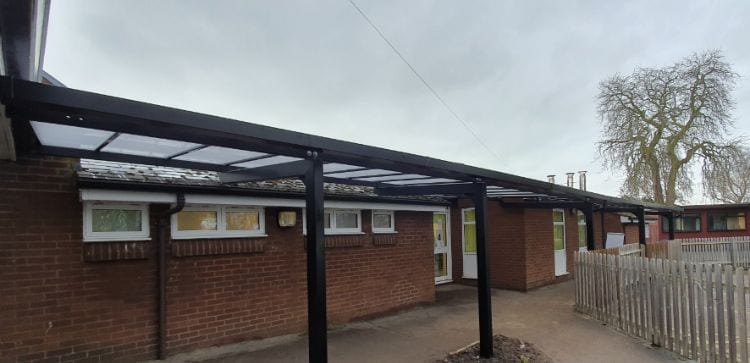 A previous client and based in the same town as the A&S Landscape head office, St George's Junior School knew first-hand of the excellent service we provided.
What did the project consist of?
Our team always loves the opportunity to work with a client again, and so when St George's Junior School asked for another canopy we were delighted. For this project, we designed a bespoke straight roof canopy based on our Motiva Linear™ shelter. With a Jet Black coloured frame and Opal polycarbonate roofing, this new canopy works perfectly with the surrounding area.